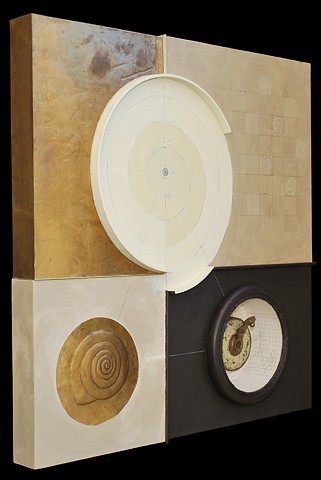 Welcome to my website. To access my art go to PORTFOLIOS and select from: two series of mixed-media constructions; and my sculpture that was exhibited in the MCA Duro Olowu Seeing Chicago exhibition,
MY PROCESS documents a work being constructed.
NEWS: Two of my sculptures from the Permanent Collection of the Museum of Contemporary Art Chicago were included in the exhibition: Duro Olowu Seeing Chicago February 29 - Sept. 27 2020. Fashion designer Duro Olowu curated this exhibition as an homage to the City of Chicago, its art and artists. Olowu personally selected every art work from Chicago public and private collections. View in PORTFOLIOS
The MCA website has excellent documentation of this vast exhibition which covered the entire 4th floor of the museum. My two pieces can be seen in the section Installation Images, the 5th row down and last two images, #19 and 20.
mcachicago.org/Exhibitions/2020/Duro-Ol…
The Art Institute of Chicago has been gifted eight of my sculptures. Six of these are from the Robert A. Lewis Collection and two from my collection.
www.artic.edu/aic/collections/artwork/a…
The New Museum Of Contemporary Art, NY NY now has a digital history on line of my Queen's Ring Temple installation that was exhibited there in 1982.
archive.newmuseum.org/index.php/Detail/…
A review of the exhibition by art critic the late Grace Glueck in the NY Times: