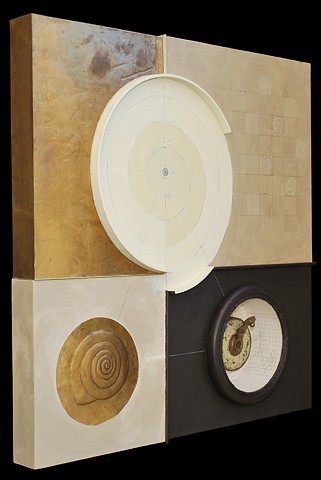 Welcome to my website. To access my art go to PORTFOLIO and select from the two series of mixed-media constructions, as well as my sculpture that was exhibited in the MCA Surrealism: The Conjured Life exhibition, MY PROCESS documents a work being constructed.
News: Two of my sculptures in the Permanent Collection of the Museum of Contemporary Art Chicago have been included in the exhibition:
Surrealism: The Conjured Life, Nov. 21, 2015 - June 5, 2016.
mcachicago.org/Exhibitions/2015/Surreal?
Link to the Huffington Post review of the Surrealism: The Conjured Life exhibition: www.huffingtonpost.com/mutualart/surrea?
The New Museum Of Contemporary Art, NY NY now has a digital history on line of my Queen's Ring Temple installation that was exhibited there in 1982.
archive.newmuseum.org/index.php/Detail/?
The Art Institute of Chicago has been gifted eight of my sculptures. Six of these are from the Robert A. Lewis Collection and two from my collection.
www.artic.edu/aic/collections/artwork/a?